Precise Shape and Reflectance Estimation Using Off-the-Shelf Projector and Camera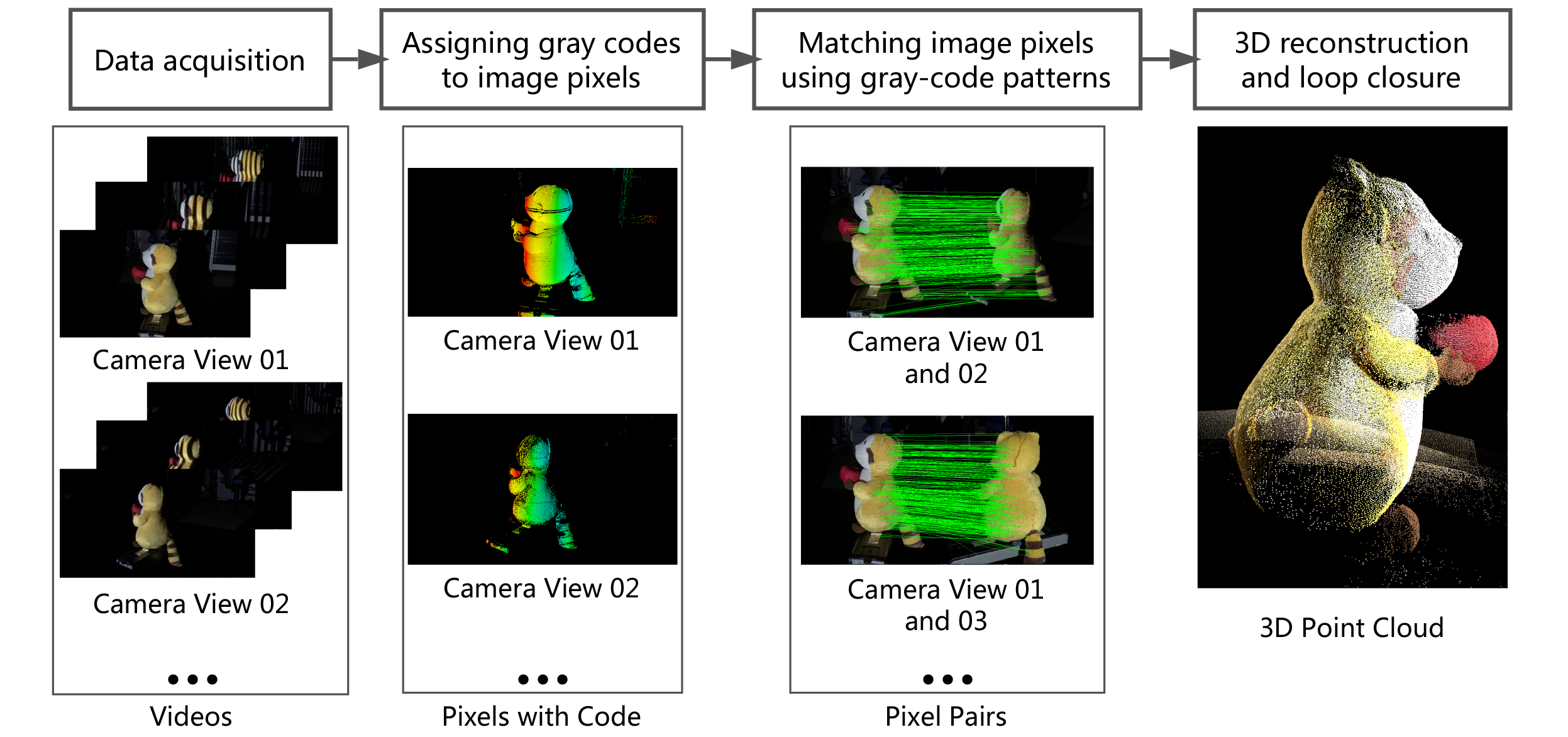 Robust, Precise, and Calibration-Free Shape Acquisition with an Off-the-Shelf Camera and Projector
---
IEEE International Conference on Consumer Electronics (ICCE2018)
---
This work aims to reconstruct a high-quality 3D model using an off-the-shelf projector and camera.
View details »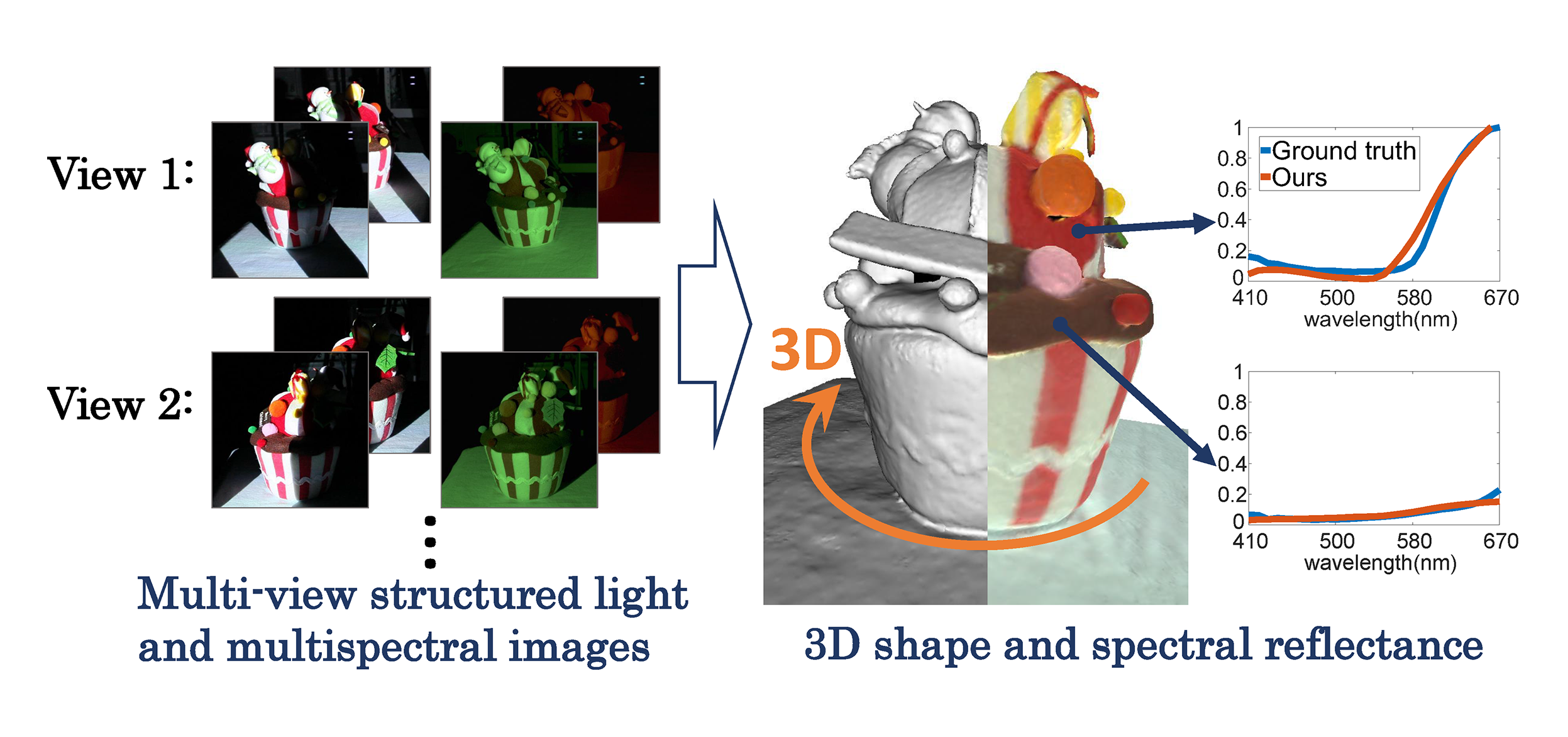 Pro-Cam SSfM: Projector-Camera System for Structure and Spectral Reflectance from Motion
---
IEEE International Conference on Computer Vision (ICCV2019)
---
This system can acquire a dense object 3D model having the spectral reflectance property for each 3D point using off-the-shelf devices.
View details »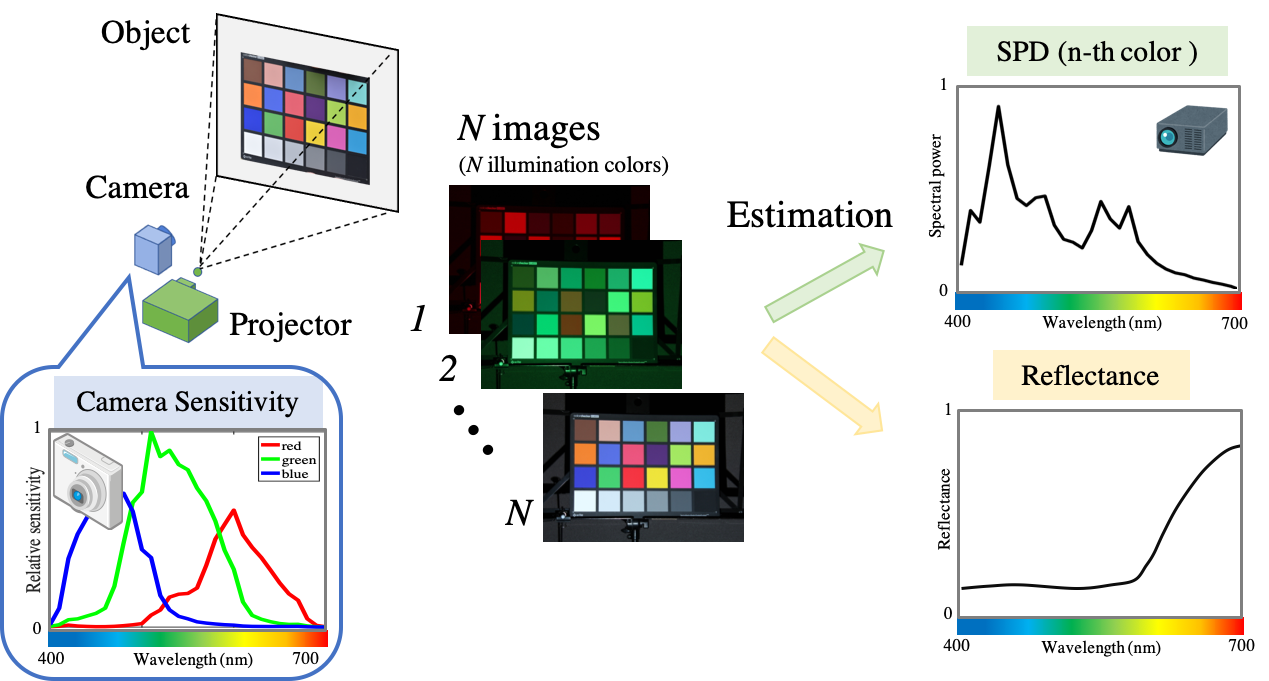 Spectral Reflectance Estimation Using Projector with Unknown Spectral Power Distribution
---
Color and Imaging Conference (CIC2020)
---
This work presents a spectral reflectance estimation method using a camera and a projector with unknown spectrum.
View details »
---