Analysis for
Deep Learning
---
We analyzed a trained network to extract features which mainly contribute the inference. Based on the analysis, we developed a simple solution to generate explanations of the inference processes

.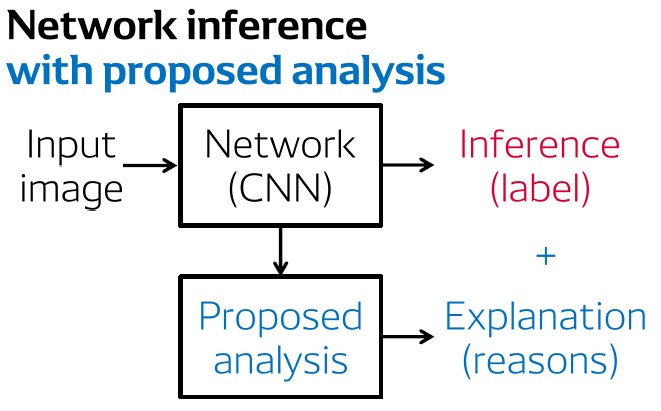 ---
Improving Transparency of Deep Neural Inference Process
Hiroshi Kuwajima, Masayuki Tanaka and Masatoshi Okutomi
Progress in Artificial Intelligence, Vol.8, Issue2, pp.273-285, June, 2019
[
Springer SharedIt
]
---
深層学習における推論根拠解析
桑島洋, 田中正行
第24回画像センシングシンポジウム(SSII2018), pp.SO2-IS2-02-1-8, June, 2018.

[
オーディエンス賞
]
---