TokyoTech 5-band Multispectral Image Dataset [Download]
This dataset contains 5-band multispectral images of 12 scenes, which were used for the evaluation of multispectral demosaicking algorithms in our published papers. The dataset originally consists of 16 scenes, but we removed 4 scenes that include woman's faces due to a license limitation. The dataset is available only for research purpose and you may not re-distribute the dataset.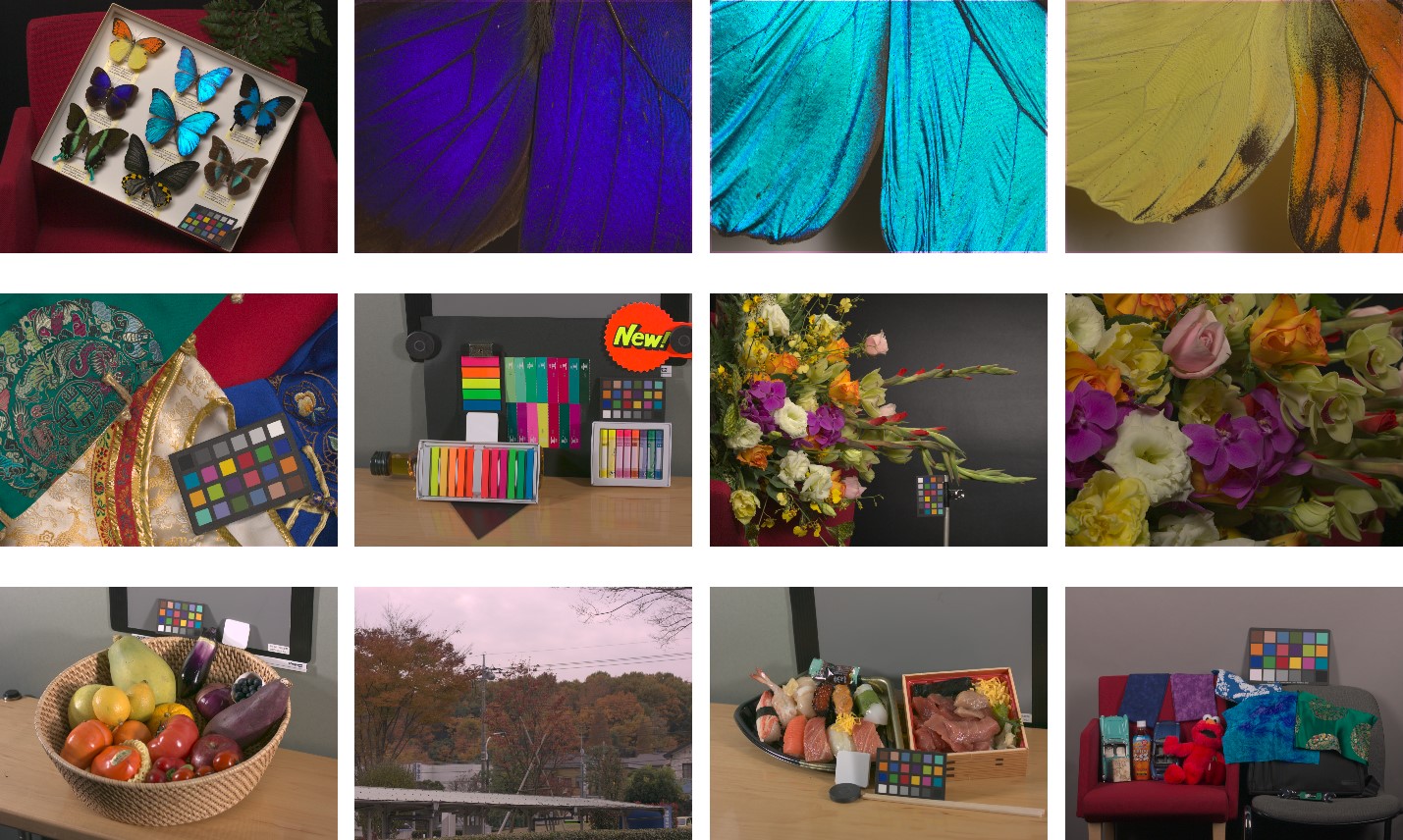 Multispectral Demosaicking Codes [Package Download]
This package contains MATLAB codes of several multispectral demosaicking algorithms that we have proposed for our proposed five-band multispectral filter array. Please see included readme files for the usage of the codes and see the following references for the descriptions of our project and algorithms.
References
See Also
TokyoTech 5-band Multispectral RAW Dataset
TokyoTech 31-band Hyperspectral Image Dataset
TokyoTech 59-band Visible-NIR Hyperspectral Image Dataset
Contact Information
If you have any questions, please feel free to ask Yusuke Monno (ymonno(at)ok.sc.e.titech.ac.jp).