Proposed Visibility Check Overview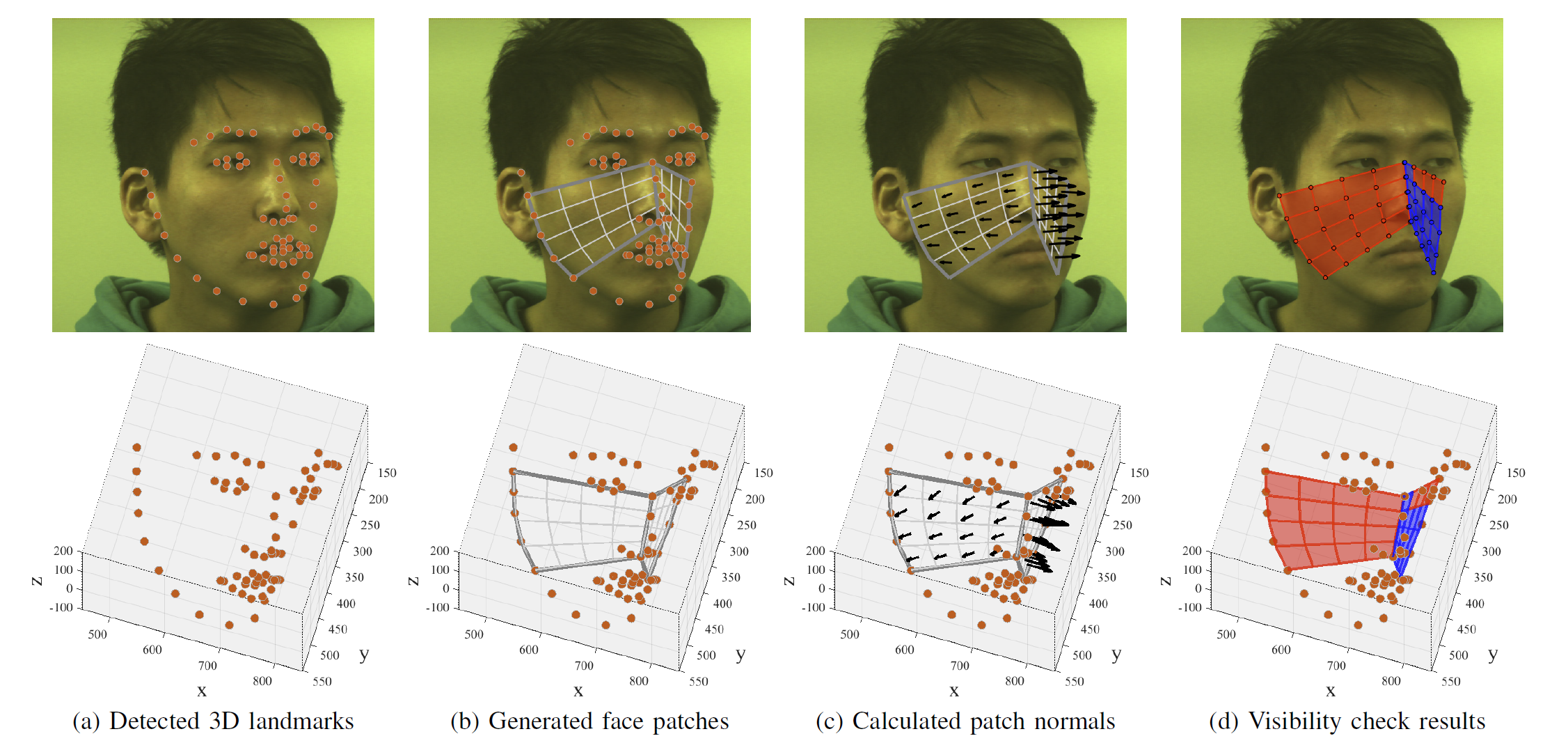 Abstract
In this paper, we propose a novel video-based remote heart rate (HR) estimation method based on 3D facial landmarks. The key contributions in our method are twofold: (i) We introduce 3D facial landmarks detection to the video-based HR estimation and (ii) we propose a novel face patch visibility check manner based on the face patch normal in the 3D space. We experimentally donstrate that, compared with baseline methods using 2D facial landmarks, our proposed method using 3D facial landmarks improves the robustness of HR estimation to head rotations and partial face occlusion. We also demonstrate that our visibility check is effective for selecting sufficiently visible face patches, contributing to the improvement of HR estimation accuracy.

Left: Detected landmarks with 2D facial landmarks detection; Center: Detected landmarks with 3D facial landmarks detection; Right: Our visibility check result with 3D facial landmarks (red is visible and blue is invisible.).


Download
Publications
Remote Heart Rate Estimation Based on 3D Facial Landmarks
Yuichiro Maki, Yusuke Monno, Masayuki Tanaka, Masatoshi Okutomi
International Conference of the IEEE Engineering in Medicine and Biology Society (EMBC2020), pp.2634-2637, July, 2020.